Store all your recipes in one place
With RecipeChef, all your recipes are stored in one place, easy to search and always available wherever you go!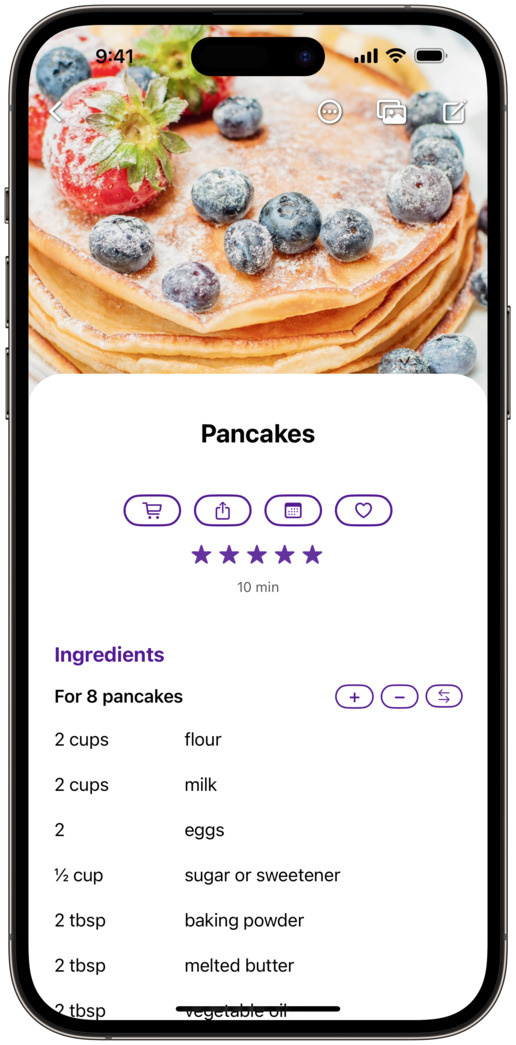 Add your favorite recipes
RecipeChef is your own cookbook. It's easy to add your own recipes and photos.
You can also import recipes from some websites, YouTube, and TikTok. After importing recipes, you can add notes, add ingredients to your shopping list, add recipes to your meal planner, and more.
If your recipes are currently stored in the Notes app, you may be able to import them directly into RecipeChef (see Help & FAQ).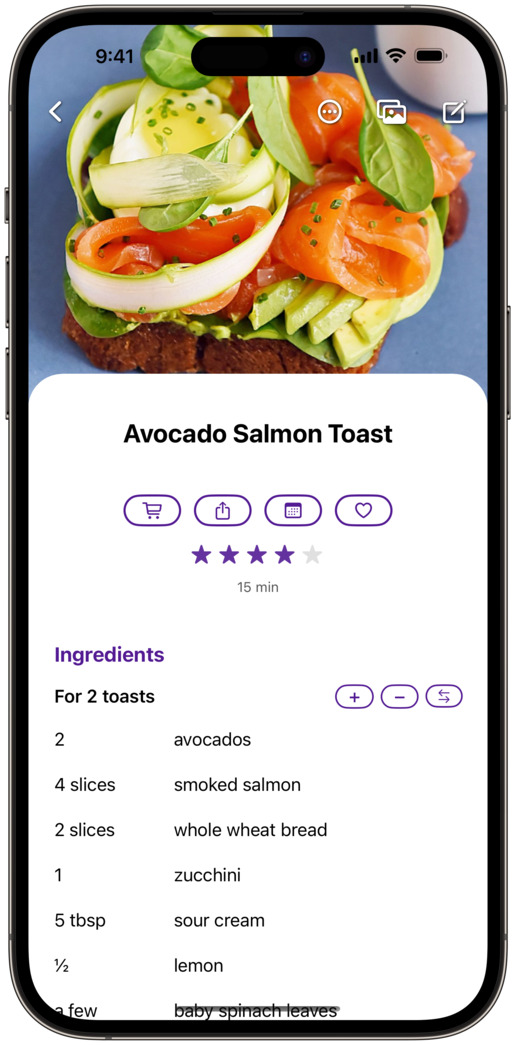 Shopping list
Add ingredients to your shopping list
It's easy to add recipes to your shopping list. Open a recipe, adjust the quantities (for example 2 people), and add the ingredients to your shopping list.
Add other items
You can also add other items (toothpaste, shampoo, and so on). Open the shopping list, tap +, and start typing the name of an item. As you type, RecipeChef automatically shows you some suggestions. RecipeChef contains over 1,500 items!
Automatically sorted by category
Your shopping list is automatically sorted by category (vegetables, fruit, meat, seafood, condiments, and so on) to help you save time when shopping.
Rearrange your shopping list
You can rearrange the categories to put them in the same order as the aisles of your grocery store. For example, you can display the fruit and vegetables at the beginning of your shopping list or at the end, depending on your grocery store. This way, your shopping list will always be displayed in the correct order.